Star SRL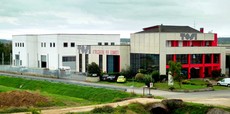 STAR company was borns in 1996 and in few years became a successful reality in the equipment tyre shop and garage field, thanks to the experience of its founders and some important patents (the BLM a motorcycle static wheel balancer and the ML the first scissor lift that can have both tyre free at the same time).

Efficiency, quality and attention to customer requirements allowed STAR to win, quickly the confidence and the market appreciation.

STAR offers differents product lines in order to satisfy all customers requirements with specific catalogues dedicated to different sectors: CAR Line - BIKE Line - TRUCK Line - SERVICE Line.