Tosi SNC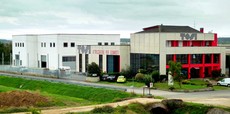 Our history
The company "TOSI" was founded in 1976 by an idea of Alessandro Tosi. After a short experience as a tires representative and driven by a strong spirit of initiative and entrepreneurship, he followed the advice of his father, a man of great knowledge of the tire industry. He began trading tire equipment and materials.

In the '80s the company already developed considerably and imposes as market leader in the Tuscan market.

The success of the company is decisive with the entry of Sonia Matteoni. She assumes the role of chief executive officer and coordinates the consumables branch. Combining her experience in the automotive sector with the innovative ideas of the founder Alessandro Tosi, the company consolidates its position as market leader.

The new headquarters is built in Lavaiano (Pisa), a strategic location where a very important communication node will be built: the Firenze-Pisa-Livorno highway.

During the '90s the Company creates a team of professionals experienced in the technical field and expands its services in other regions: Tuscany - Umbria - Lazio. Tosi Starts up an effective collaboration with foreign customers, exporting its products as well as its know-how.

In the following years the Tosi snc continues to expand providing its products and services also in the North-Italy.
It acquires the Italy sole right of SAFETY SEAL (U.S. patent), the number 1 in the world tire repair product and creates valuable kits such as:
KIT MOTO Tosi; made by the company exclusively for important Italian motorcycle companies;
NO-STOP KIT, designed to fix the problem in case of wheel puncture of vehicles and campers marketed without the spare wheel. This product was tested and reviewed with excellent results by the magazine CARAVAN CAMPER.
Tosi starts collaborating as STAR italian exclusive agent, a leader brand in the automotive sector.

Nowadays the experience and professionalism of TOSI snc, makes the Company a dynamic forward-looking reality.