ASSETTO CLASS 2.5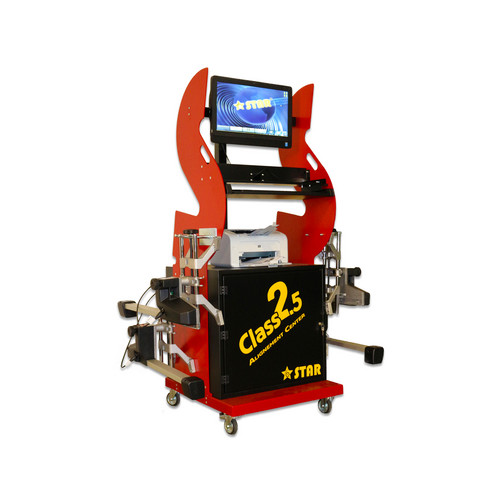 Measurement system for the alignment of the wheels of the cars and vehicles light transport. The class 2.5 is installed on a special self-supporting mobile on wheels, designed with ergonomics that ease all working operations, the structure is made of sheet steel with high resistance painted with epoxy powders. The PC is an all in one DELL (3 year warranty on site) high performance 21.5" equipped with WI-FI connection to connect to the customer network and integrated webcam. The technology to 8 sensors CCD (Charged Coupled Device) installed on the detectors with baterie lithium, with the aid of electronic components modern (MEMS accelerometer) allows to obtain, following a procedure tested by many years of presence on the market, a quick measurement and precise angles surveyors characteristic of the vehicle. The radio communication between the detectors and the DELL PC uses the transmission frequency 2.4Ghz. This technology allows you to have a stable communication and long range. Also available are 7 communication channels, useful both in the case of multiple installations. The data bank car STAR contains more than 55,000 vehicles and is constantly updated. Equipped with a graphic very clear and intuitive, the management software of the alignment process guides the operator through all the phases making it quick and easy a complex process as that of the alignment of the vehicle. Through the preinstalled software TEAMVIEWER 12 it is possible for the service center achieve remote control over remote from the tool perform update efforts and teleservice. Wheel alignment of a cart with ergonomic shape. BT data transmission via Bluetooth (connection dedicated).
There are 02 mechanical plates.

N has 04 self-centering clutches 12"-24".
ASSETTO CLASS 2.5
Code:
AAL01XSXX0008
Quantity:
Availability:

not available