KIT 'NO-STOP' SAFETY SEAL
A kit including everything you need to make a simple, fast and everlasting repair.
The KIT NO STOP contains:
6 repairs 10 cm long
Lube
A cutter
A handle insertion tool
A reamer
A small compressor
View gallery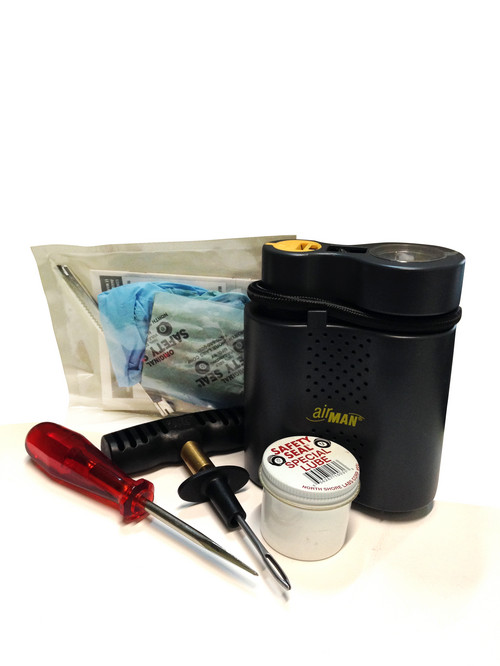 Watch video
Cordoni autovulcanizzanti per la riparazione definitiva, un alesatore per pulire bene il foro per la riparazione, un attrezzo con ago per l'inserimento facilitato del cordoncino autovulcanizzante, una confezione di lubrificante specifico per gli attrezzi, un taglierino per rimuovere l'eccesso del cordoncino di riparazione e un minicompressore (con portata fino ad 8 bar) per il rigonfiaggio del pneumatico. Queste sono le caratteristiche che rendono il KIT NO STOP TOSI unico nel suo genere.
KIT 'NO-STOP' SAFETY SEAL
Code:
MRI01KAYA0010
€ 170,80 (IVA incl.)
Quantity:
Availability:

available
Buy