New products
Ready-to-use sanitizing alcohol gel to sanitize and cleanse without the use of water. Characterized by...
The ATOM / 800 atomizer is a modern device that allows you to spray sanitizing...
SANITY OZ1000 is a device equipped with a system for producing ozone by means of...
News & Events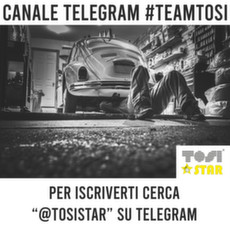 telegram
Stay up to date on our activities directly on your smartphone ... offers, equipment, products...
---
Details
limited availability

The compasses can rotate up to 180 ° to operate...

€ 10,43 (IVA incl.)

---

Details

available

Very thin keys with equal openings. Heads oriented at 15...

€ 3,11 (IVA incl.)

---

Details

limited availability

Empty canvas envelope for a series of 8 fork wrenches...

€ 2,82 (IVA incl.)

---

Details